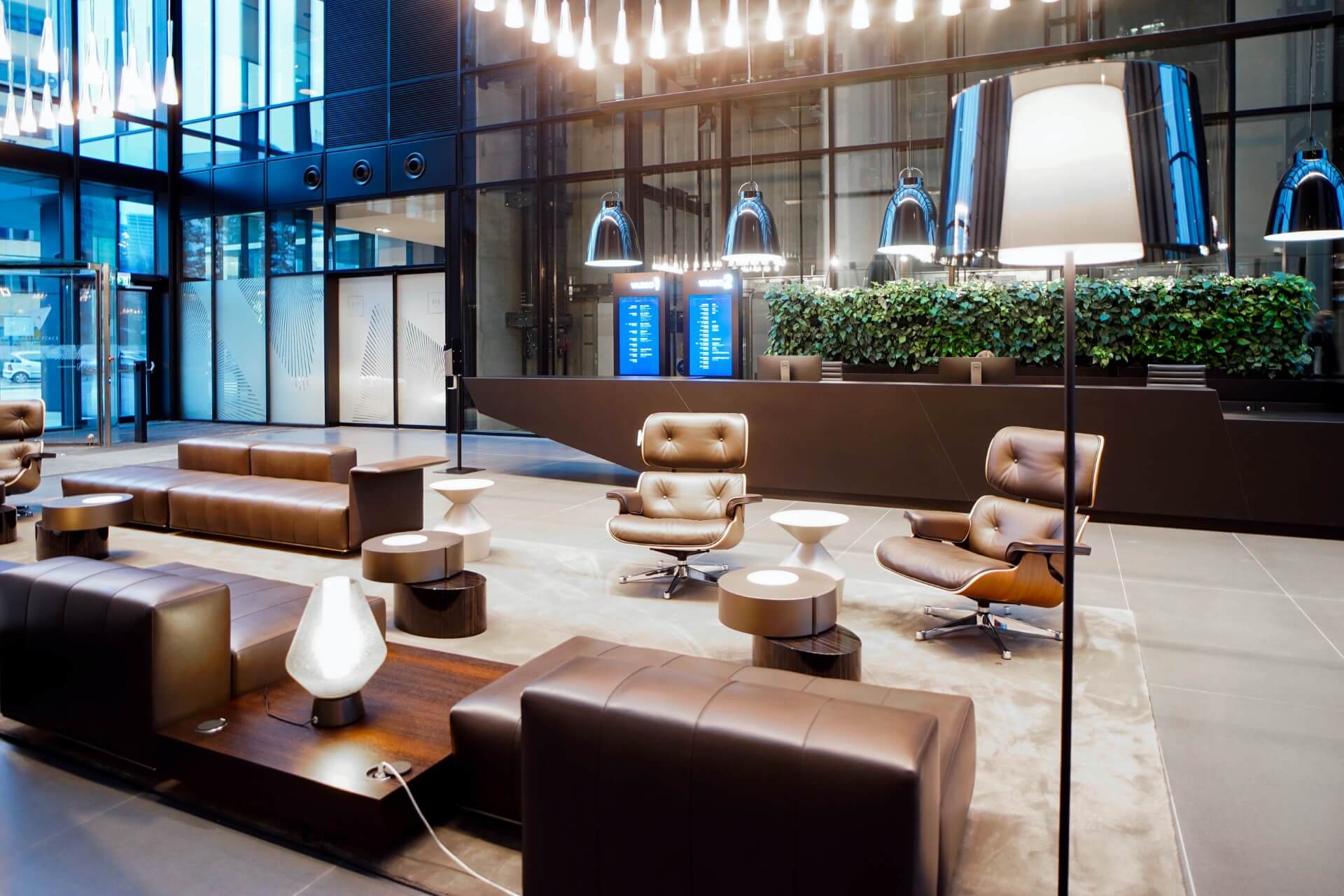 For HB REAVIS, we executed and implemented a Digital Sineage system in the Varso 1 and Varso 2 buildings.
The system is based on several dozens of professional Philips monitors. The screens are placed at a number of levels on all elevator shafts of the buildings and the structures of the entrance lobby at the ground floor.
Another part of this project was design of the content based on HTML templates, animations, and static boards, managed together with the investor's team. A challenging element of the project was to create from scratch a Wayfinder, guiding visitors along the commercial part of the complex.