Design and integration of audiovisual systems
Meetings and presentations are an indispensable part of life of every company, institution or organization. When what is expected is more and faster, integrated audiovisual systems in conference rooms, lecture halls or multimedia premises meet today's requirements and objectives.
Thanks to a broad range of multimedia solutions available in our offer, we can enhance the prestige of your office, both at the design stage, as well as in modernization of existing premises. State-of-the-art technologies we use allow the equipment to be installed without a need for superfluous cabling systems; frequently the connection is wireless.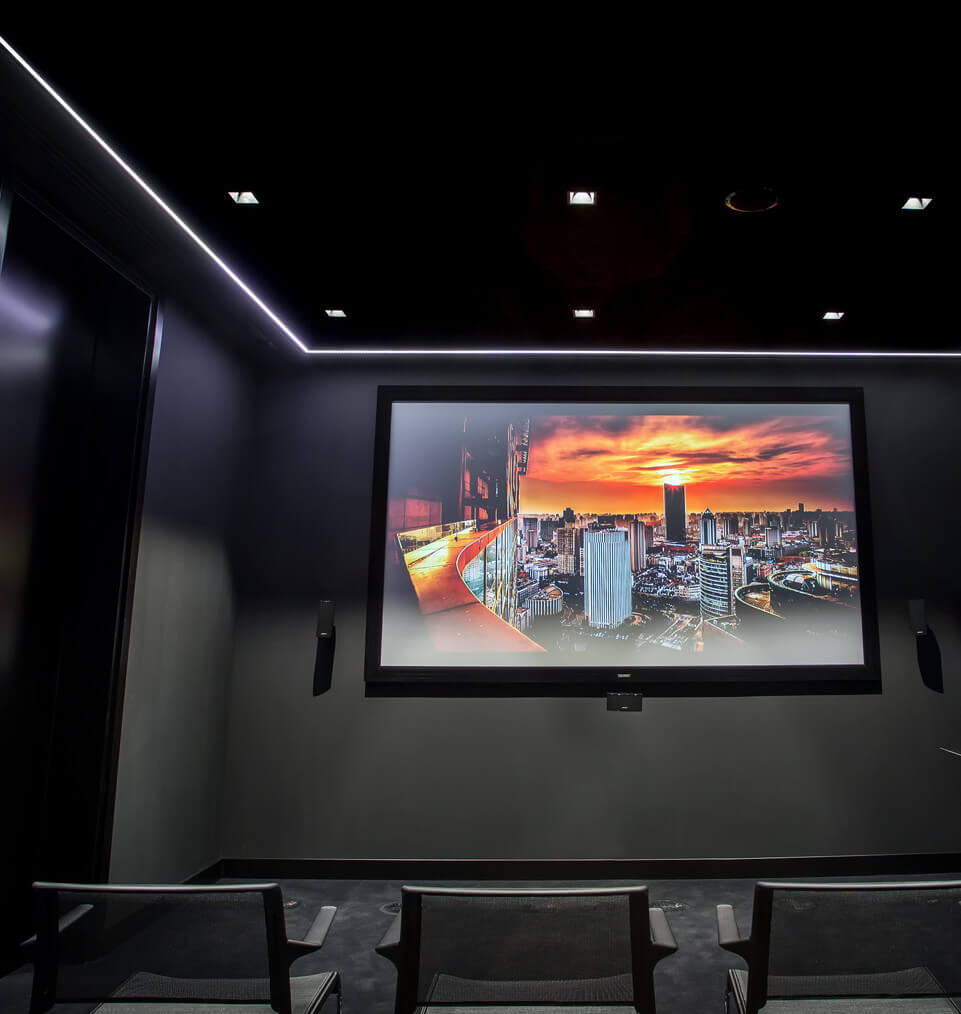 Video conferencing rooms
If it is not possible to bring all meeting participants into one venue, videoconferencing systems are the best solution.
Our system provides the participants in the room mutual visibility via a projector screen and unlimited verbal communication with the other participants who physically located elsewhere. All video-conference participants can work on the same documents or computer applications, holding a distance debate.
Training premises
Superb sound, modern multimedia equipment, and professional service are a standard expected by conference participants.
Therefore, when designing such spaces we focus on the selection of a suitable control system. It enables easy and seamless control of all the audiovisual and multimedia components, perfectly selected and installed in the room. In addition, we offer discussion systems for conversation management during meetings. If the meeting or training brings together international participants, a simultaneous interpretation system is indispensable. Modern simultaneous interpretation systems support real-time translation of speaker's contributions and its delivery directly to each conference participant.
Each system is designed and programmed in line with the Client's needs and budget.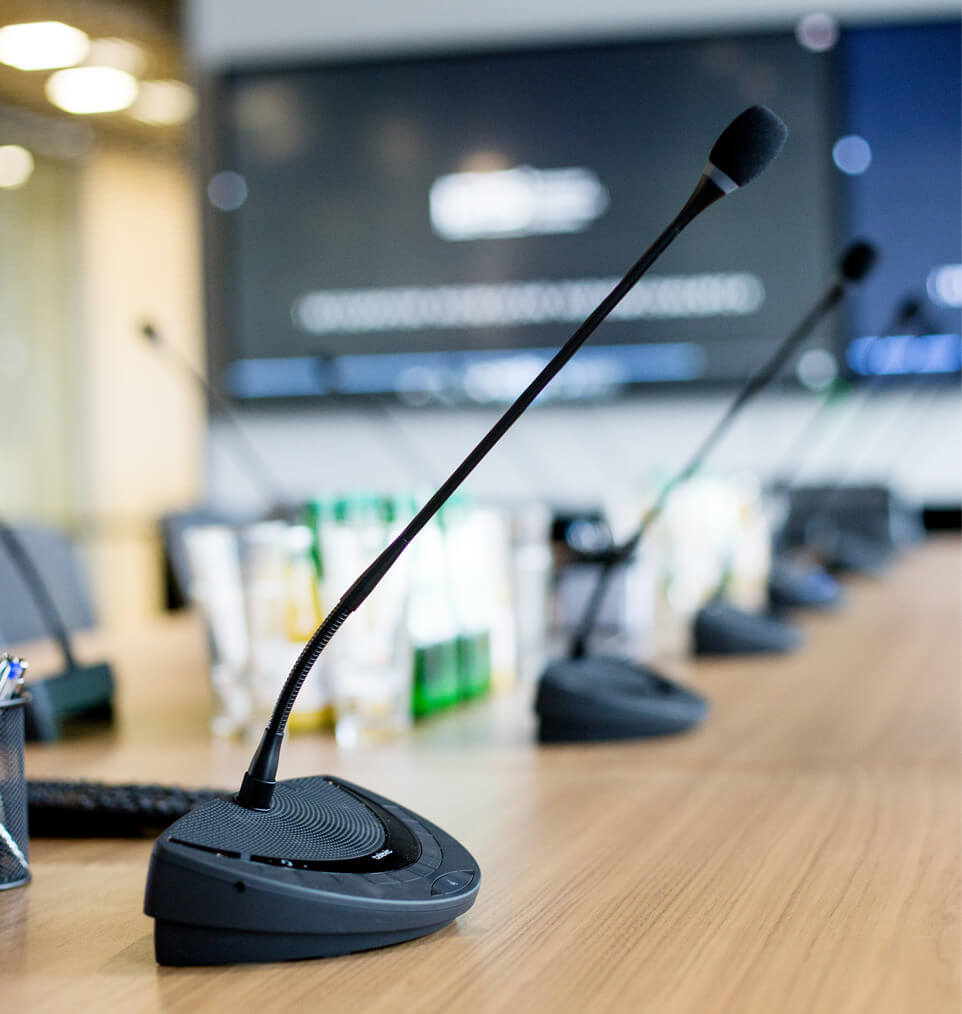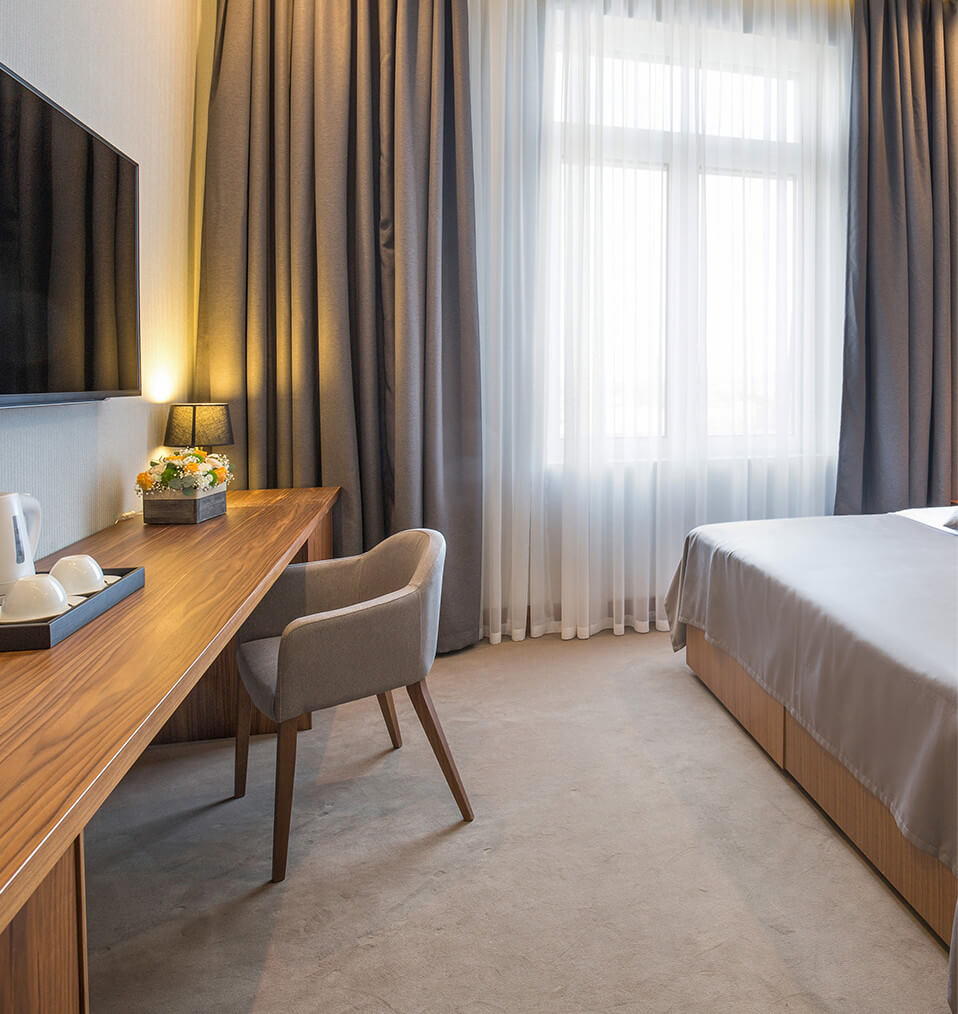 Hotel rooms
Today, a hotel room without a TV set is inconceivable. Television provides new forms of leisure pastimes for hotel guests.
Hotel television is an innovative system-based solution, not only increasing the guests' comfort, but also facilitating hotel management. Each TV set in a room may display current promotions available at the hotel, a restaurant menu, as well as recreational attractions available nearby.
However, it is not only visual stimuli that today's hotel customers look for and require. Properly selected sound background may have an important impact on mood. The benefits of music have been recognized by hotel managers, who are aware of the immense influence that audiovisual effects may have for their business. Carefully selected music compositions will create beneficial perception of the hotel by the customers, translating directly into its greater prestige. We design and implement system solutions, which provide discretely located professional sound equipment, providing high quality sound round the clock.
Technology partners