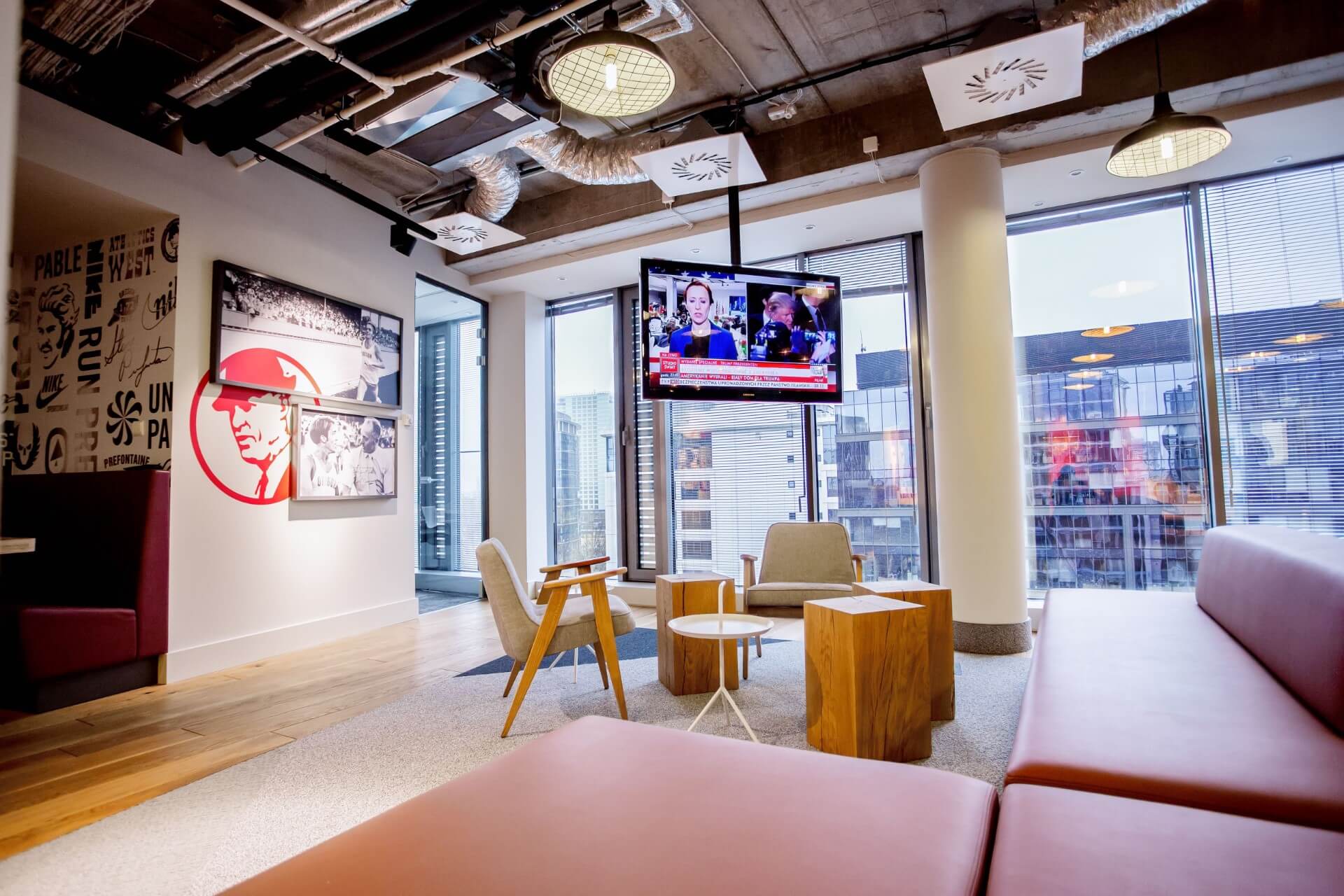 Head office of Nike Poland
Client: Nike Poland
Our work for Nike has included the design and deployment of an AV system in the conference rooms, the reception desk and the open space section.
The system in the conference rooms and the open space section is based on 75-inch, 65-inch and 48-inch Philips monitors.  We have also installed an Ecler ceiling sound system and Bachmann and Coni PowerFrame table units. The integration with the videoconferencing system is based on Cisco technology.
At the reception desk, we have installed a high-quality audio system based on a Cloud MPA 240 amplifier and Soundtube RS 500 and RS 1001 coaxial loudspeakers suspended from an open industrial ceiling. The signal source is a stream player with a built-in online radio and DAB tuner, FM managed via the LAN, RS 233 and Ethernet. In addition, there are dedicated connections to play music material.