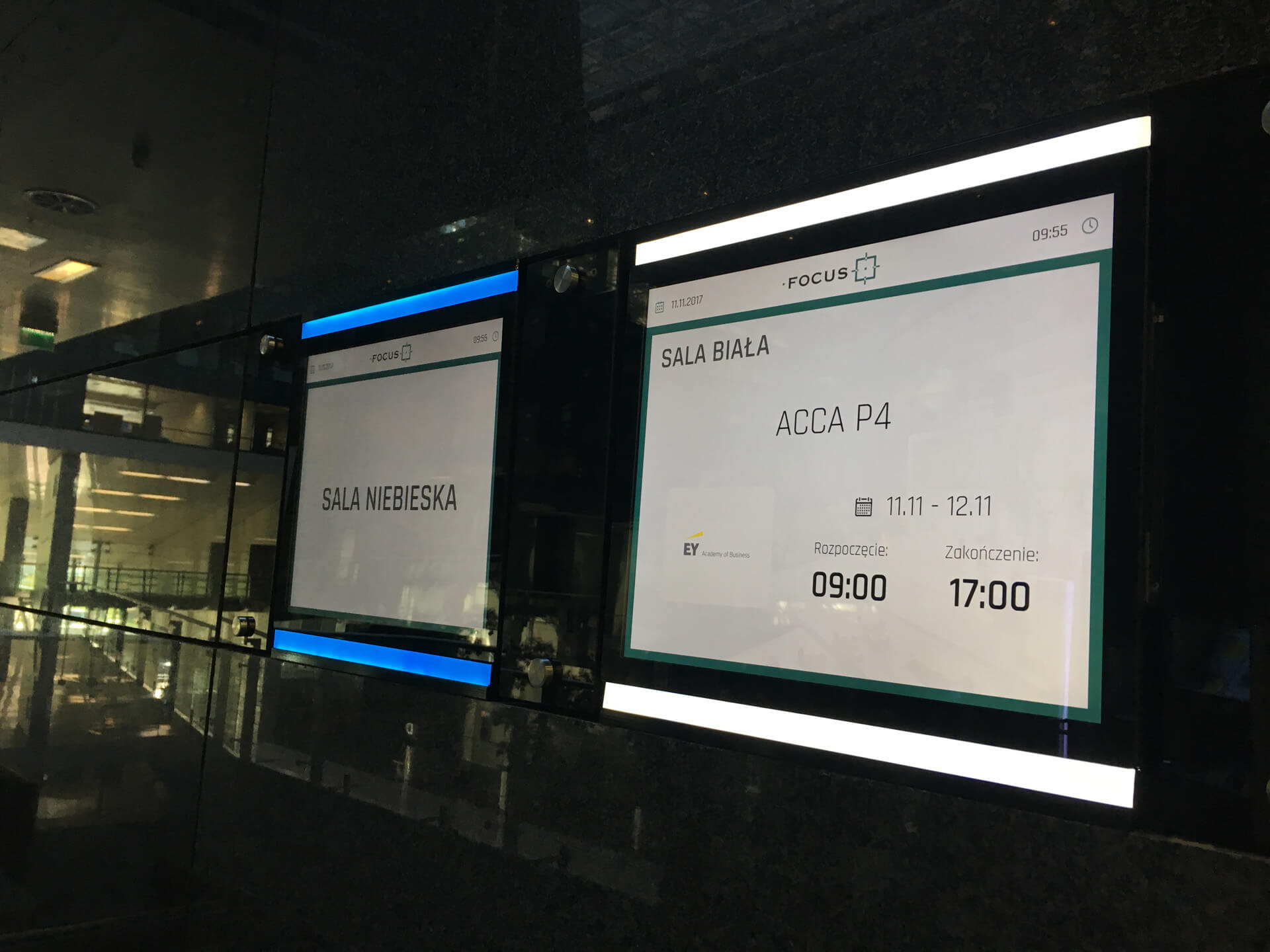 The multimedia system in the Focus building
Client: Cushman Wakefield
In the FOCUS building, we have designed and implemented a room booking system for EY and a multimedia totem with a digital signage system
All the systems have been integrated
with cabling and software, enabling remote information and video control.
Information entered on the screen of each of the five monitors is displayed on the main screen in the building's lobby, enabling the user to check the availability of rooms from this level, right after entering the building.
Furthermore, the URVE control system permits the user to search for tenants in the Focus building,
showing the way to one of the four reception desks, search for the location of defibrillators or other facilities, or to display the website of the Focus building.
The system included:
19-inch Iiyama touch screens
URVE player
URVE content management system
A multimedia totem with a 55-inch touch screen
The totem enclosure was custom-made from brushed stainless steel.